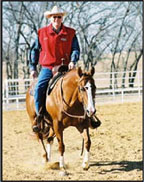 President and CEO of Pipeline Resources Incorporated
Mr. Campbell founded the company in 1989. Prior to 1989, he was the Vice President of Marketing for two successful independent oil and gas companies. Mr. Campbell is actively involved with a number of key associations in the oil and gas industry, including: the American Gas Association, the Texas Alliance of Energy Producers, and the Texas Independent Producers and Royalty Owners Association (TIPRO). Mr. Campbell served on the industry finance committee for TIPRO. Mr. Campbell earned certification as a Petroleum Technician from Richland College, Dallas, Texas, giving him a broad understanding of the engineering and geology involved in drilling for oil and gas. Mr. Campbell, an avid horse enthusiast, founded the Horseman's Radio Weekly in late 1998. He also hosted the program. In less than a year, Mr. Campbell and his team developed the number one equine related program in the country. The Horseman's Radio Weekly broadcasted from over 200 radio stations throughout the United States. The hour-long program was unique in that it was geared completely to horse lovers and their varied interests. In January 2005, after seven years of success, Mr. Campbell made the difficult decision to stop airing the program and devote his full time to his most important business activity, the energy industry. Mr. Campbell redirected the time he spent in the radio industry to his family and enjoying his other leisure pursuits—training horses, hunting, and fishing.

Geologist
Pipeline Resources added Patrick D. Bowman to our staff in September 2015. He comes to us with 40 years of geologic experience. Pat graduated from Texas A&M in 1975 with a Bachelor of Science degree in Geology. Over the past 40 years he worked with several major companies in the energy industry, including Getty Oil Company, Bass Enterprises Production Company, Valero Producing Company, and Finley Resources. He served as an exploration geologist with these companies and was responsible for numerous new field discoveries.
Pat is assisting us in all areas of geology including new projects evaluation as well as managing our existing projects. He also sends out project updates as needed to keep you informed and up to date and is available to answer any geologic or production related questions you may have.

Office Manager
Joined Pipeline Resources in January 2006. She brings over 20 years of accounting and management experience to the team. Jaci enjoys exploring new trails on horseback, camping with friends & family, and learning to play the mandolin.

Administrative Assistant
First joined Pipeline Resources in October of 1996. Krystal holds a degree in Business Management from Grayson County College. When not at work she stays busy with her two children, volunteering at the school and various community organizations.

Administrative Assistant
Joined Pipeline Resources in February 2012. She brings ten years of oil and gas management and accounting to the office. Mindy enjoys reading, family cookouts, and helping her youngest daughter with her FFA show projects.

Project Manager
Doug started working with Pipeline Resources in 2014 as a Project Coordinator.
He holds numerous College Degrees including a dual degree in engineering and a PhD. In his off time, he enjoys working as Owner/Producer of a small recording studio and raising his two teenage daughters.